One time climbing please
Häntzschelstiege, with felt 30 °C in the shade, after too little sleep, unsecured. Sound crazy at first? Let's start at the beginning…
Although I could have slept another hour, I was already up at 6 o'clock. Since I was not picked up until 8 o'clock, I used the time to do some stretching exercises, take a shower and tape up my feet. Last one has almost become a ritual, but that are the things you do to stay healthy.
The plan was to start at 9 am at Am Beuthenfall, but we had to change to Nasser Grund, because the parking lot was already full. From there the way to our first destination, the Häntzschelstiege, is a bit further, but at least we never walked this one before, just as nice. It soon became clear that it would be a strenuous hike. Not only because of the climbs, but also because of the sun, which was already full throttle in the early morning.
After half an hour we reached the Häntzschelstiege, as well as some others. We had to wait a short time, but I really wanted to go up there. To show the fear of depths that I will not be intimidated by it. But the fact that the group in front of us went up there in full climbing gear didn't exactly calm me down either.
Then it started. Step by step. Sometimes with trembling knees and not exactly the best gut feeling, but with a lot of will and above all concentration it went on and on. And on…
Until we get to the top. And I was sad that it was already over. It had challenged me mentally, but I just didn't want to let it get me down and I went through with it. It felt good.
So we went on. And what do you do when you get to the top? You go back down. After I walked up the Heilige Stiege once last year, this time I went down. A lot easier for some reason.
And so after a short time we had already reached the bottom again. And because it was not even 5 km, we went up the Lehnsteig. What did I curse. I would like to develop myself so that going up the mountain is fun too, but somehow I haven't gotten to that point yet. But always curse – never giving up! And lo and behold, I too have reached the top at some point.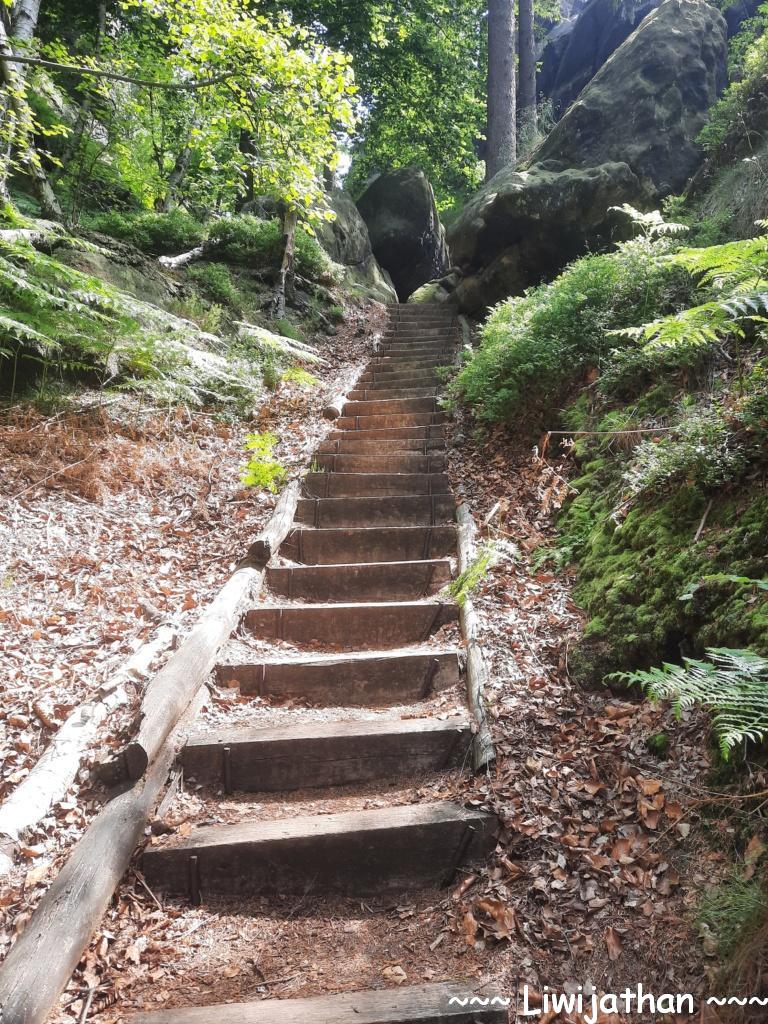 The tour continued over the Reitsteig and Roßsteig to the Goldsteig, which also deserves its name. A bit challenging at certain points, especially when all the stones are wet, but simply beautiful and you could already hear the call of the refreshment waiting for us at the Zeughaus.
While we were getting refreshment in the restaurant, one could already hear the one or other thunder roll in the sky. A thunderstorm was announced for today, but somehow one hopes that it won't come then, or only after sitting in the car again. Unfortunately we haven't been fast enough.
When we walked the last 8 km over the Flößersteig, the rain came and not too short. In the corner of the eye you could see the lightning and the thunder also revealed that they were not very far away, sometimes about 500 m. Between the rocks there was also a real crash. While we were able to save us the first two twice from the heavy rain with shelters, at some point we came to the point where we gave up and just kept on hiking. At least in between the sun came out once more before it started to pour down like cats and dogs.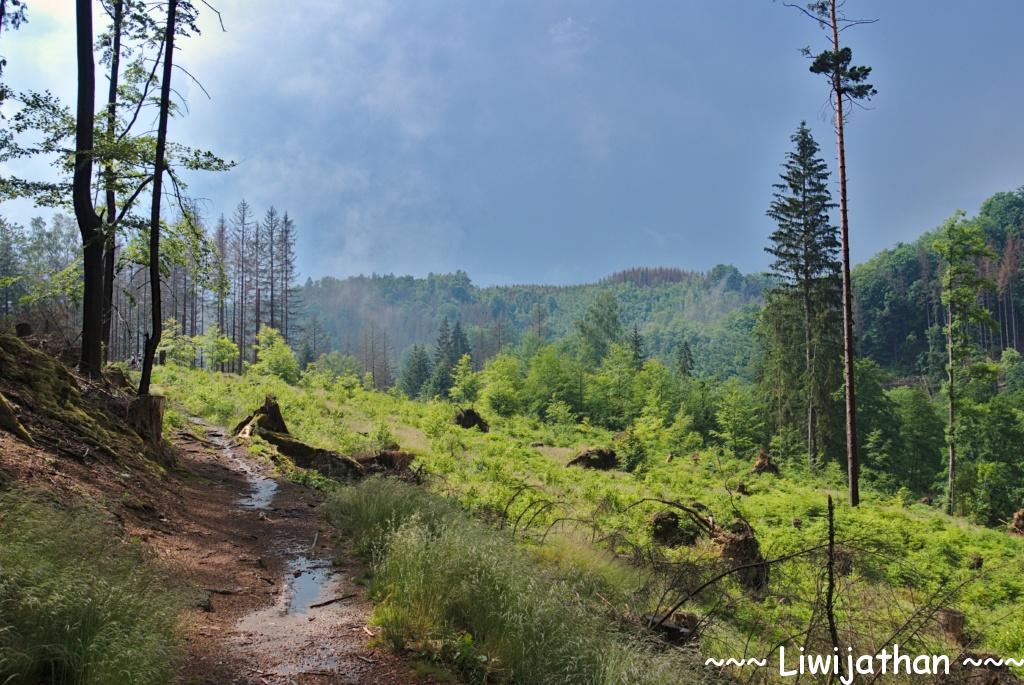 Until we returned completely drenched but satisfied. With still 24 °C it was not really cold either. Cold it became only on the way home, without movement, but for that I had a warm bath to avoid getting sick as well.
Total distance:
20322 m
Max elevation:
490 m
Total climbing:
1200 m
Total descent:
-1170 m
Total time:
06:32:22