…and how it came to this.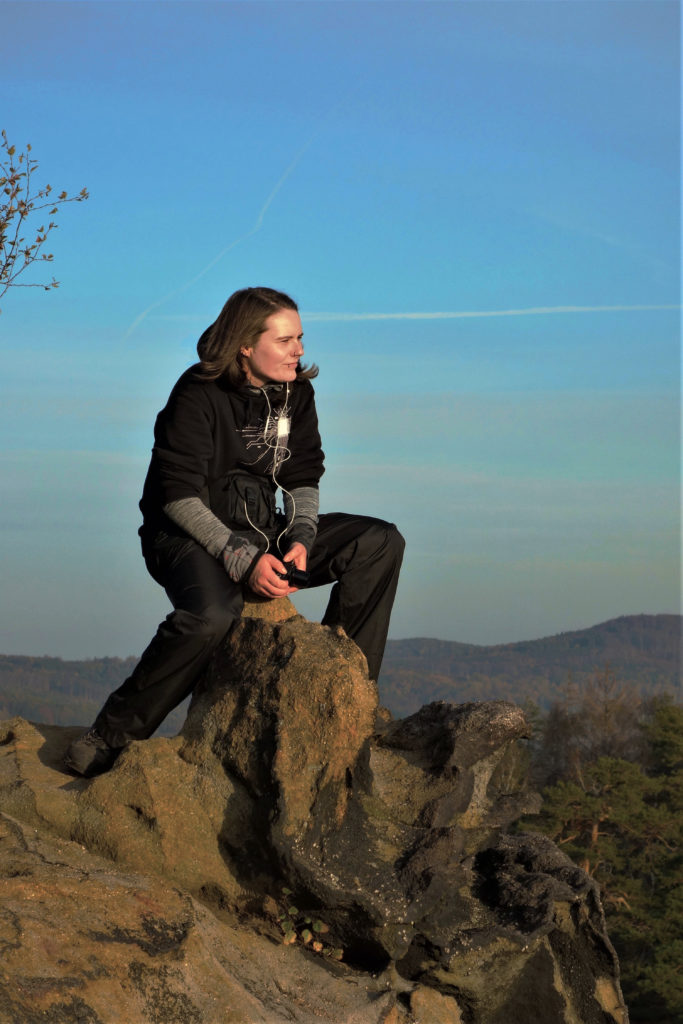 There are probably many words that can describe me: warm, spontaneous, creative, musical, cosmopolitan …
But one thing would certainly not be true: sportive.
Until June 2019.
When I met with a friend at a lake to spend the day there, I realized how good it is for me to be in nature, to relax. However, I'm not made to sit around all day in one place. So I chose to go for a little walk shortly after. I was curious and wanted to know what it feels like to just go out for a day and hike again. So I came across the Tisa Rocks, I picked out a route, packed my things and started hiking.
I've always loved traveling, but on foot? Never!, I thought. But that's exactly where I am now. The desire to keep going, mastering longer distances and more altitude, just won't let me go.
Because time does not always allow me to just be away for a few days, there is only one thing left: long distances in a short time! And so in September 2019, after just three months, I already hiked 50 km in less than 12 hours for the first time. Ok, it was 11h59m47s, but you also have to enjoy small successes.
The reactions in my environment are very different. From roll one's eyes to "I'm proud of you!" there is everything. In doing so, I am always confronted with the same questions:
You are crazy! – Please tell me something new. Of course I'm crazy and I have a lot of fun being it!
But that's no fun anymore, right? – It is! Just the challenge to go further than many others ever will, to enjoy nature and quiet even longer, just wonderful.
And why are you doing this? – It's not about losing weight or becoming fitter, though both are very positive effects along the way. It's just about not just sitting around at home anymore. Experience something, experience nature, experience yourself. These unbelievable moments, like hiking through a quiet forest and suddenly a deer running towards you, stops and looks at you just as astonished as you look at the deer! When you finally make it to the top of the mountain and suddenly have a beautiful view in front of you, this "on top of the world" feeling and you will be rewarded to master the ascent. After a long day and many kilometers to show the inner bastard the middle finger.
And because I feel so happy and comfortable, I would like to share this with all of you. These beautiful moments, but also the stone-cold truth that hiking can sometimes endure pain and suffering.