…by the Großer Winterberg to the Kuhstall
Saturday, 6AM. Actually I could go on sleeping, but I'm excited to go back to Saxon Switzerland. So there is only one thing: get up, get dressed and pack all the things. Since you don't really know at the moment whether snack bars are open, you should pack 3-4 more cereal bars.
At 9AM sharp the journey started at am Beuthenfall, always in the direction to the Schrammsteine. Always uphill, over stairs, more stairs and ladders. At this point I noticed that the intensive stretching training of the past few days had paid off. It is still exhausting to get up all these steps, but the movements got easier for me. This time it was again worth climbing between all the rocks to enjoy the view of the Schrammsteine.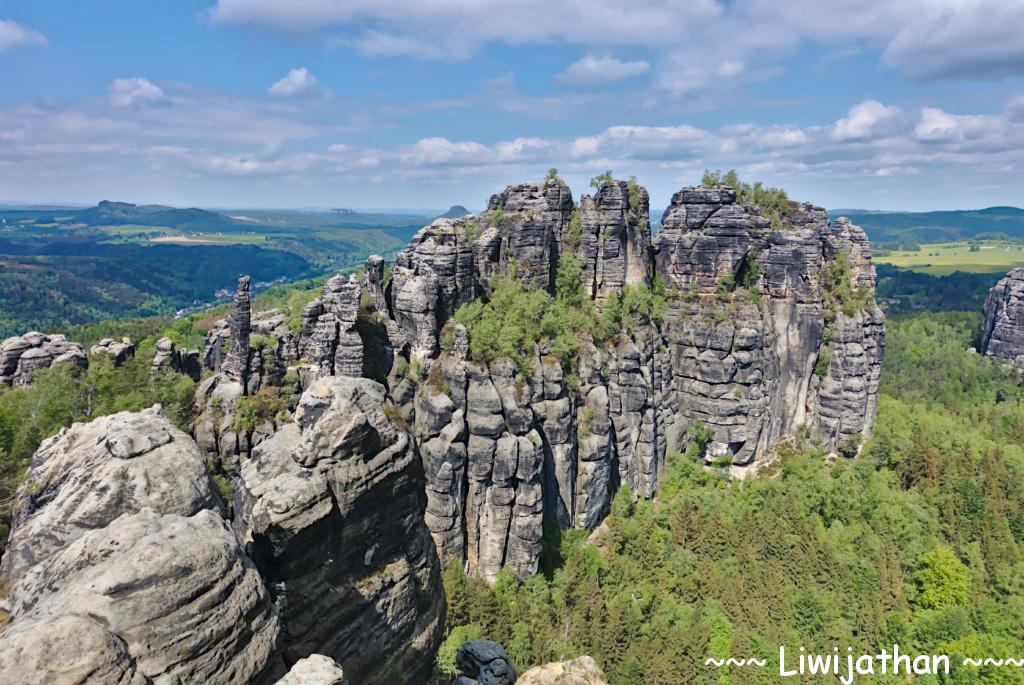 We followed the E3. If you followed this path long enough, you would come to Istanbul, but for today we only targeted Grosser Winterberg. Hoping to get something refreshing to drink and something to eat. The first disappointment: the snack bar was closed. Nevertheless, we sat down for a short break on the meadow and the first cereal bars did their job. There was still hope to get some strength at the Zeughaus, but we had to go a bit further.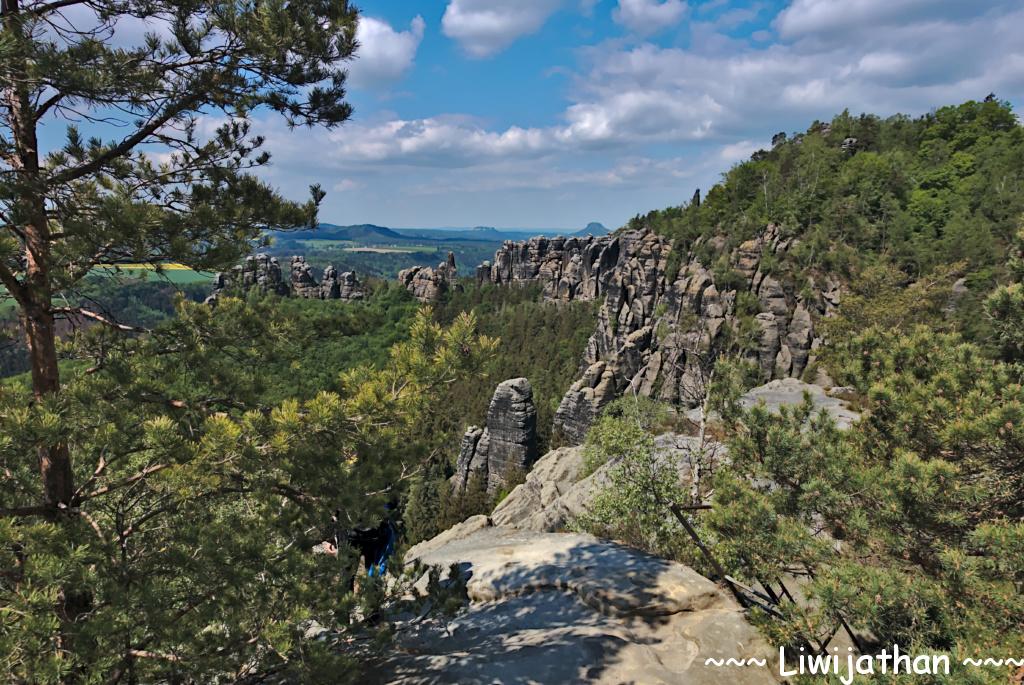 Along the Malerweg with a stop at the Goldsteinaussicht. The most visited place for me so far. I can not say exactly what it is, but I am always happy to take a short break at this view to enjoy this nature. I had the spontaneous idea to go up the Winterstein, which would also mean many more stairs and ladders. But first we wanted to come to the Zeughaus.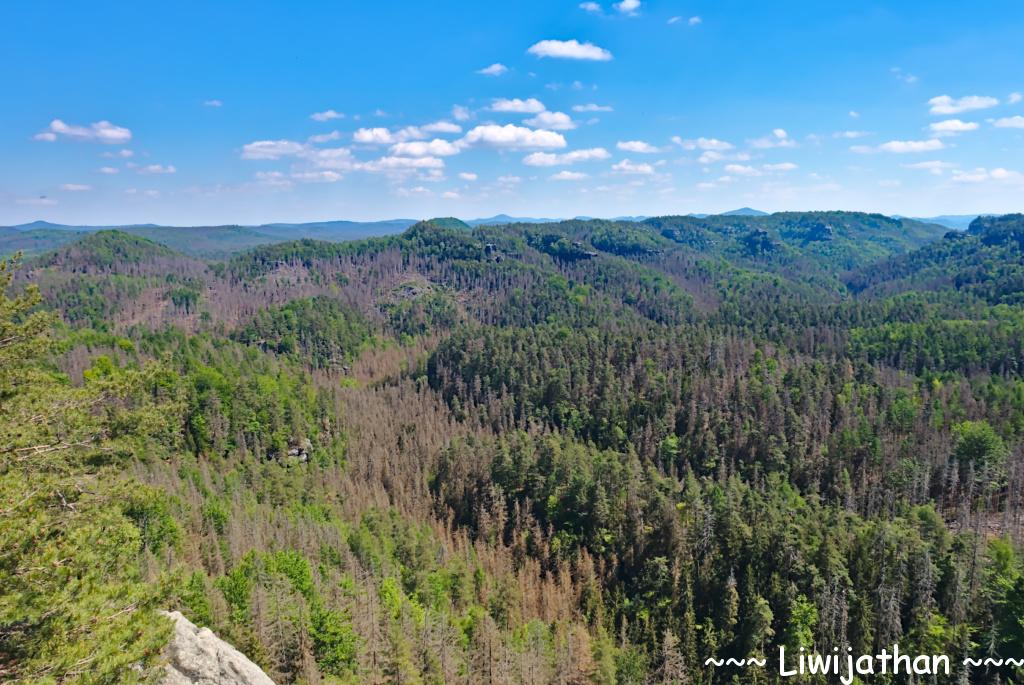 The Zeughaus was also closed. Again nothing with strengthening. The last option that came to our mind was the Kuhstall, where the snack bar should definitely be open. Even if we won't climb up the Winterstein today, it was also nice to see it from a completely different perspective.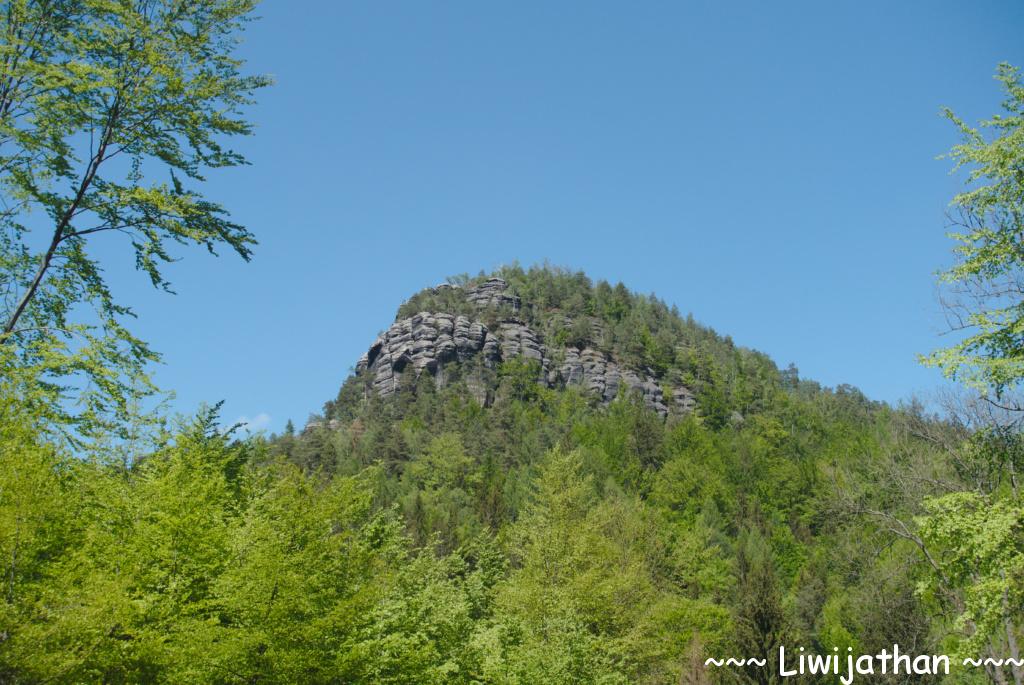 We continued along the Zeughausstrasse and the Fremderweg up to the Kuhstall. Again over many many steps. But it was worth it. Finally, it was time for "Bockwurst with mustard and an alcohol-free shandy".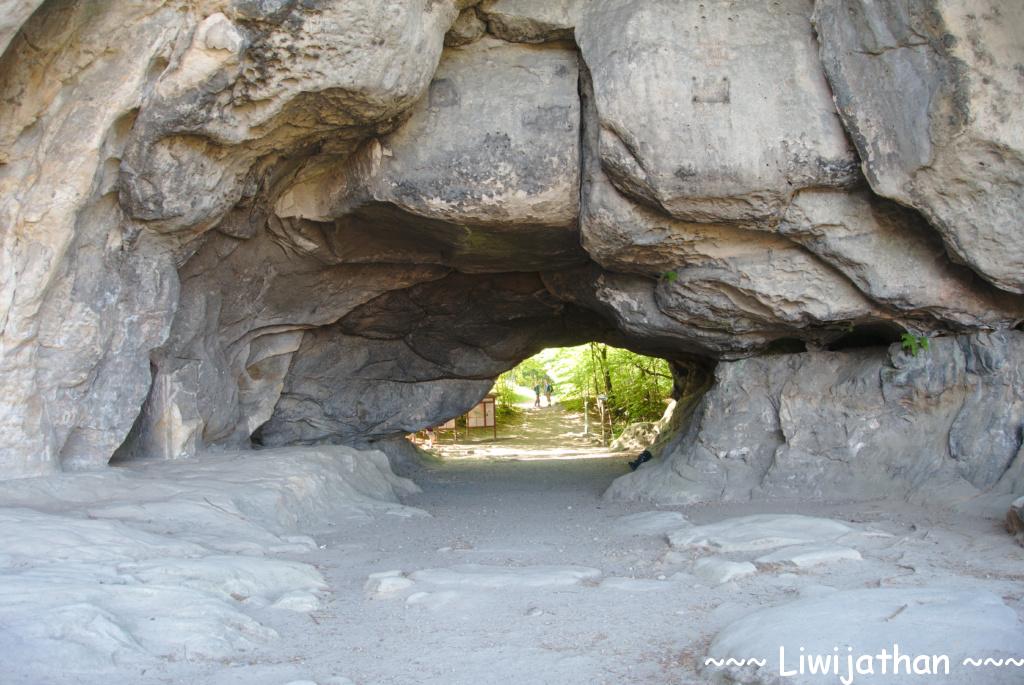 Since my legs had been tired for the last 2-3 kilometers, they moved further, but very slowly, so we decided to skip the Himmelsleiter and go back to the car for the last half hour.
After over 22 km we finished our round. A little further, a little bit closer to my usual distances.
Total distance:
25852 m
Max elevation:
557 m
Total climbing:
1280 m
Total descent:
-1293 m
Total time:
08:16:47