As today we went a bit further today, we already left at half past seven towards Jetřichovice. The place wasn't completely unknown anymore, because we already passed this place last year. Only this time not to have lunch here, but to start.
Especially the three lookout points on the rocks Mariina Skála, Vilhelmíniny Stěny and Rudolfův Kámen are still in my memory. Even though I once said that I would not want to visit the same place twice and that the ascent to these rocks was very exhausting and long remembered, I wanted to go there again. Standing on the top of the rock and feeling free.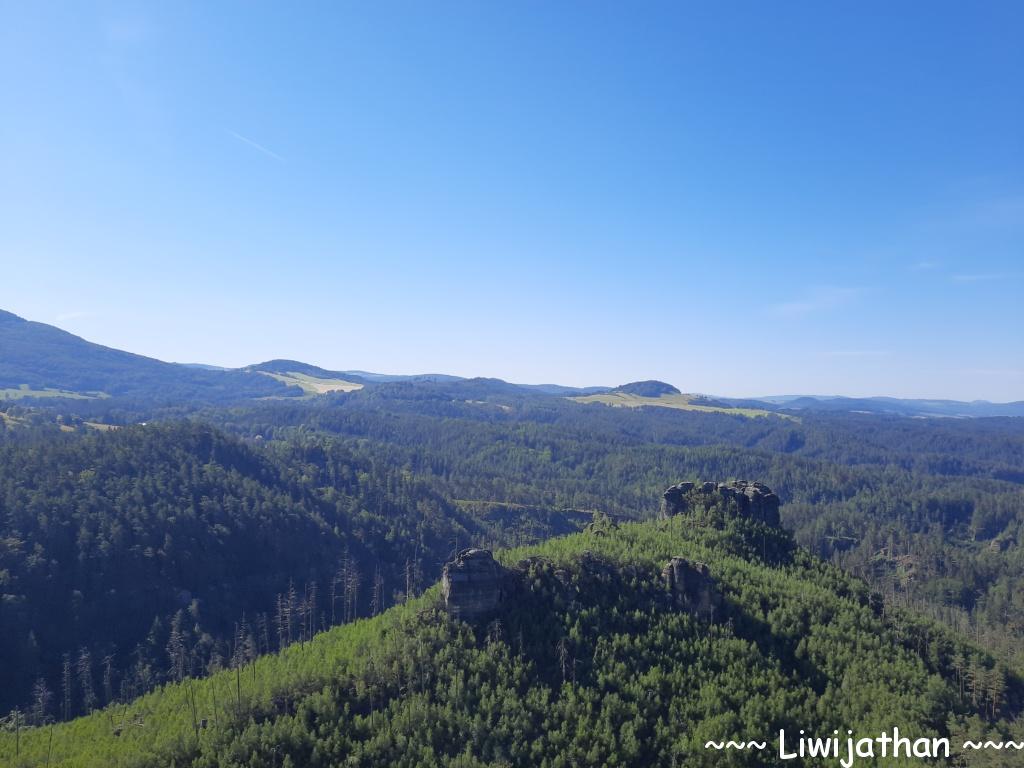 Conclusion: Nine months later a lot has changed. The climbs, stairs and rocks up there don't seem to be that tormenting anymore this time. It's not as if I would jump up there like a young deer, but also not so much suffering. So they don't seem to be quite as long either. The memories of it were much "worse". That's the advantage of walking the same routes again after all: The progress becomes even more noticeable.
Further on, following the yellow markings, a short time later we reached Soutěska Úzke schody, a gorge winding around the Maják with ladders and stairs.
The yellow hiking trail dragged on for a while until after four hours we arrived back in Doubice just in time for Lauch. As we do not have a fixed mealtime, we are actually always punctual as soon as we arrive. So we enjoyed a culinary treat in the same pub as last week with the realization that we had never eaten badly in the Czech Republic.
After more than an hour we started our way back, with the first goal to climb the Spravedlnost. The way from the road to the top was only 400 m, but we felt that this short distance was also just vertical. But worthwhile. The view was not only beautiful, but probably even let us look into the Jizera Mountains. Why this has a special weight today, I will tell next week.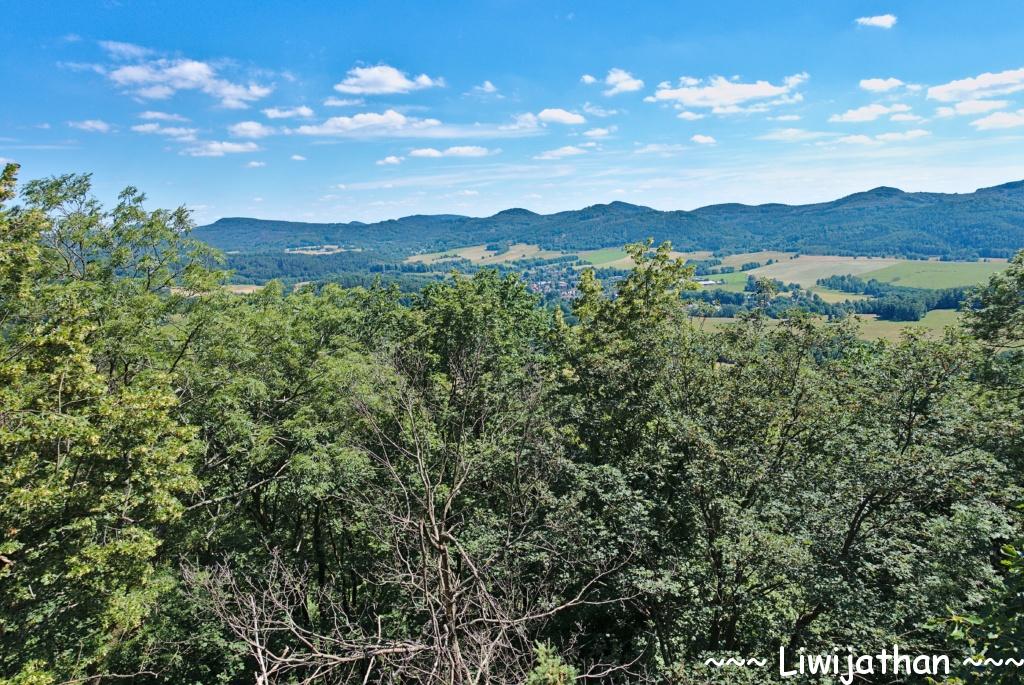 From there I continued in barefoot shoes along the cycle path 3076. Unfortunately, this path was not very suitable for these shoes, but I hadn't had any sore feet for a long time. I guess it was just time to feel that my feet are still alive. It had felt worse, but it remained all without blisters with only two pressure points to be felt.
Shortly before the finish we made a small detour to the rock castle Falkenštejn. When we saw another sign here with the indication 400 m, I made jokes about it that it will probably be vertical up the rock. That was funny until we actually stood in front of a staircase that led almost vertically up the crevice. But meanwhile already practiced we also went up these stairs.
The basic features of the rock castle are still clearly recognizable today and if one looked at the view, one could also understand why someone wanted to live up here.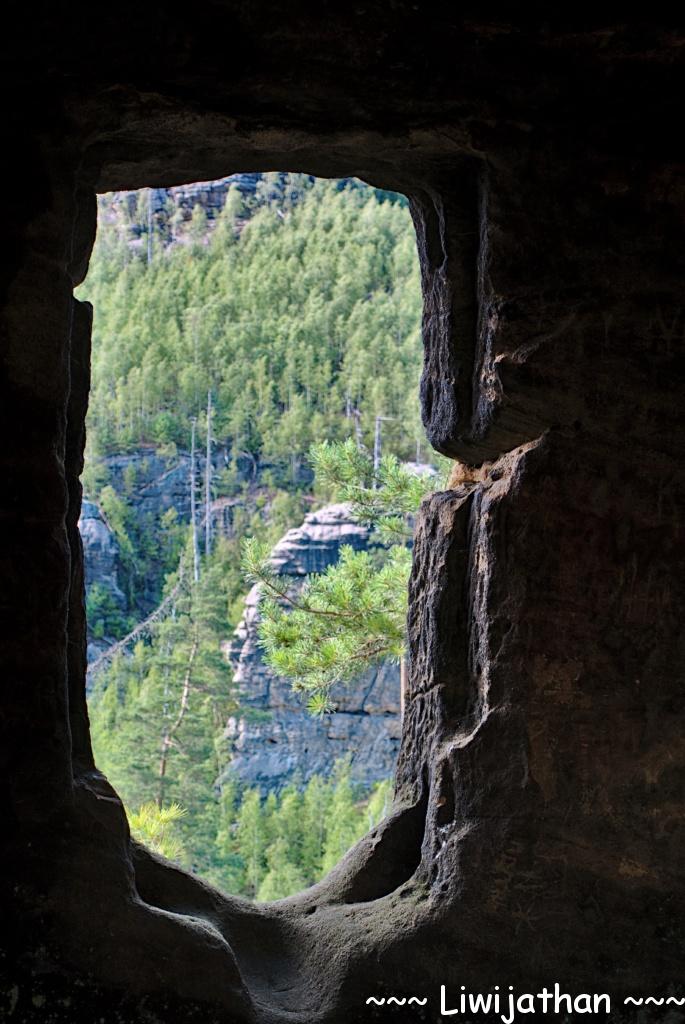 After a short part with lots of steps we came back to the starting point, where we had an ice cream before we went back home.
Meanwhile I have been smoke-free for almost three weeks and I can also clearly feel how certain things are changing. While I couldn't keep my heart rate as low as I wanted to at the beginning today, I felt that at slightly over 160 bpm it doesn't feel as bad as it did a month ago. Apart from that it stayed much lower for the rest of the hike. And this force of habit, it's still there and keeps calling out, but it's getting quieter, a little less and quieter every day.
Total distance:
26917 m
Max elevation:
534 m
Total climbing:
1361 m
Total descent:
-1335 m
Total time:
08:42:32